Kids Boxing
Chubby and the Kids
Kids Boxing & Self Defence Classes located on the Gold Coast
Chubbys most passionate daily activity is to work closely with the kids and help them understand way more than the tools to box, chubbys teaches the kids respect and discipline.
Chubbys Champions has more to offer for kids than fitness and boxing.
Even though Chubby may think differently….  many know the Chubby that's hard on the out side but a real softy on the inside, but we'll keep that hidden from Chubby for now.
Chubby loves boxing and loves helping others, it's through the love of boxing that brings Chubby closer to people on all levels of life as he helps and guides them to become better people.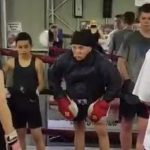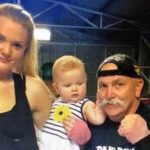 Pop down to Chubby's Champions located on the Gold Coast at 70 Hardys Rd, Mudgeeraba Qld 4213.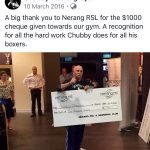 Thanks Nerang RSL