Business and professional Boxing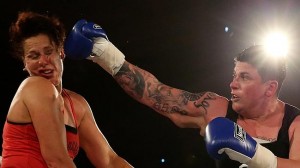 Get The Edge Chubby's Champions Boxing Club will build value in you and your business as a boxing professional "inside and outside" of the ring, be sure YOU as the individual are fit & focused for this business.
It's impossible to spend the hours in any business without being physically & mentally healthy and ready for the unforseen.
Practise daily ! , means practise the right way and perfect the perfection. Practising daily without perfecting the correct way won't build a champion. Champions run daily on perfection.
Chubby's skills are not just physical aspects of boxing, ask any member here at Chubby's , Chubby is no fool when it comes to combining the physical and mental challenges boxing faces. Pop down any day and see Chubby for a tour of the gym, be sure to call first to book a time to ensure Chubby can dedicate some valuable time to show you around to get the most out of your visit.
GROUP TRAINING SESSIONS – With your partner, friend or staff, all welcome.
Gold Coast business owners – Get your staff and yourself in top shape this year, ensure you set those goals and achieve them. One thing Chubby loves is setting realistic fitness goals.